amanwithaview Props for June 22, 2012: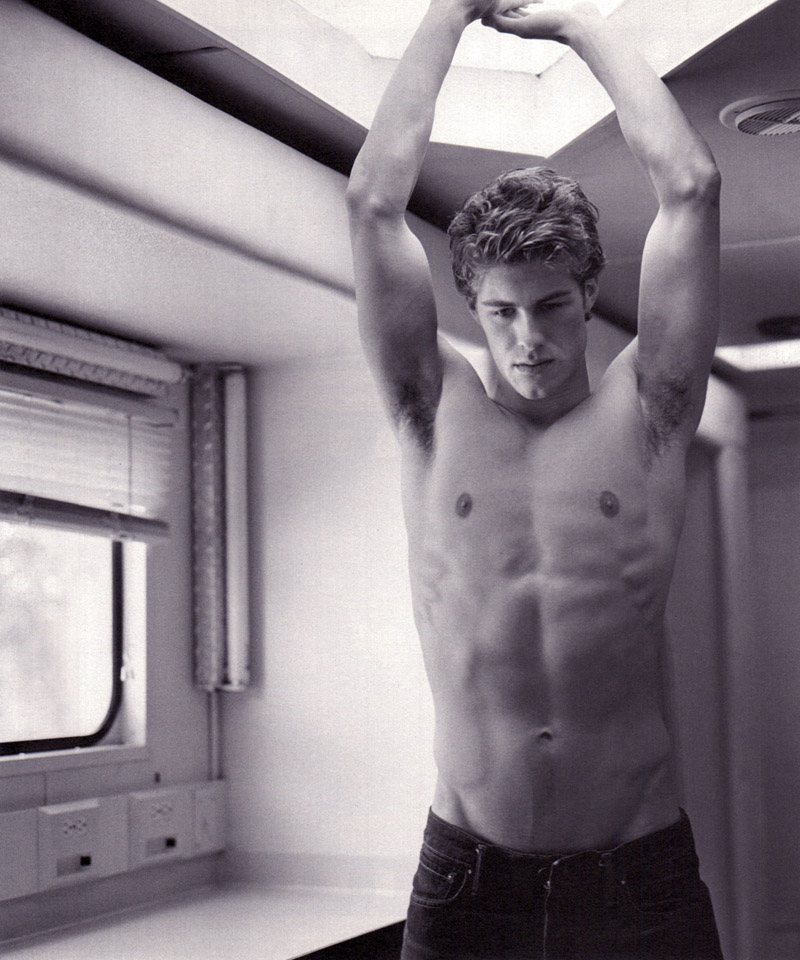 One of Bruce's images (From: malemodelscene.com)
Today's props go to Bruce Weber, famed photographer and filmmaker most noted for the hotness of the A&F imagery, has always inspired me (but A&F for the most part annoys me with it's ignorance). They DID get props from me for telling The Situation to no longer wear their clothing. BIG LOLs! Bruce's work varies greatly, but his most successful seems to be capturing the male form in all it's natural glory. Scratch that...gym-induced glory. Albeit, the youth factor of the models usually AND greatly influences the hotness of the photos. So, that being said...
I have two favorite French sites that I check daily. JUST TO WARN YOU. Both are NSFW! That's mostly why they're hot. Mostly...
Today's HOT LINK OF THE DAY is from acausedesgarcons.com. You may not be able to read the text of the post, but you'll appreciate the view anyhow. Unless you're a straight male. You'll then feel a little crappy about your physique. Enter at your own risk:
Bruce Weber for Giorgio Armani...Hot guy on the beach inspires sales once again
(From: acausedesgarcons)
The second French site is more porny. Just sayin'...don't judge! Haters. For more shamelessly hot male imagery go to L'Homme Est Un Concept here:
I warned you! NSFW, unless you just don't care.