(From: screenslam.com) She's looking at you, and she's NOT happy. Wow!
Sometimes boredom leads to some amazing discoveries...
I was venturing around one of my favorite websites (Darkhorizons.com), and I failed to notice an ad for Asylum playing in the right corner for almost 20 minutes. Each page I went to, it was there. I noticed it and watched. OMFG this show is going to be a mind-fu** and I'm going to love every second of it.
Jessica has ALWAYS been my favorite actress, and will probably always be. She makes characters come alive in the most subtle ways, which is a true actor's job (she succeeds where some actors cannot). I was always wishing to run into her in Minneapolis, where she lived for quite a while. That never happened (insert sad face here), but I heard stories from friends who had run into her while downtown shopping. So, so, so jealous. Oh, well. I am not dead yet, so it could still happen. Guess I should move to Hollywood to increase the chances, huh?
Back to Asylum. The cast list is breathtaking, the visuals look like something other-worldly, and Jessica makes a nun seem hot in a VERY evil way. I cannot wait to see what she's done this time, and I can already tell that it's something very, very bad. LOLS.
Check out FX's site for AHS: Asylum for yourself. You'll get as pumped as I am to see it.
Sister Jude Welcomes You to the Asylum - HERE!
(From: FX)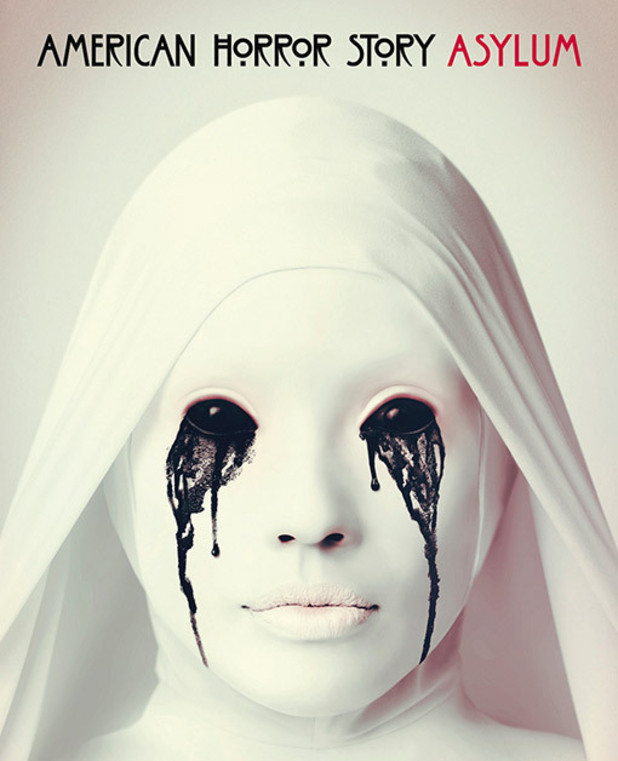 (From: digitalspy) Perhaps this will be the most coveted Halloween costume this year? I would HEART creating this as my own...had I a party to attend this year. Alas...Creeeeepy as all hell!